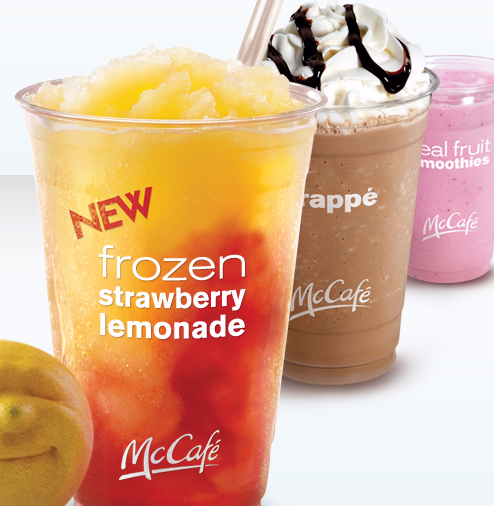 It's starting to get hot, which means I'm always looking for ways to cool off. And right now, McDonald's is here to help!
For a limited time, you can print a
$1 Off Coupon
you can use on your next purchase of a McDonald's
Frappe, Smoothie, Berry Chiller, or Frozen Strawberry Lemonade!
My local McDonald's has the new Berry Chillers priced at only $1, which would make them
FREE after this coupon!
Enjoy!
Thanks, Coupon Pro!